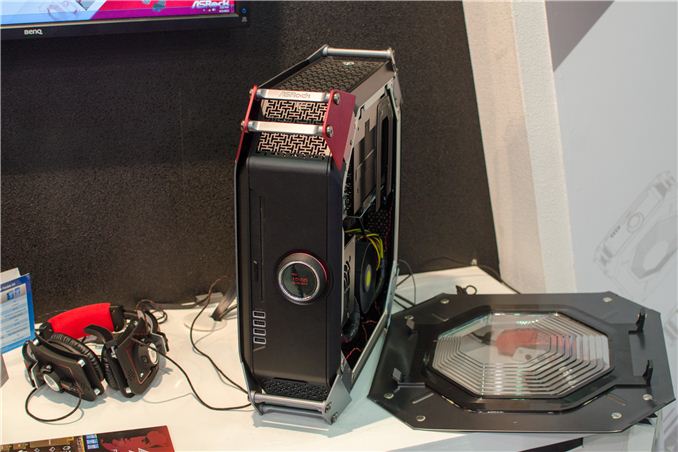 After thoroughly enjoying Falcon NW's Tiki system, I was pleased to see ASRock showcase a mini-ITX tower/desktop of its own at Computex: the M8. Inside is an ASRock mini-ITX 8-series motherboard and Haswell CPU. ASRock will sell the chassis as a barebones PC including motherboard and PSU. The chassis itself was designed in cooperation with BMW design (hence the name M8, M for BMW M Series and 8 for 8-series chipset).
Large discrete GPUs are supported via a riser card on the motherboard (ASRock claims the M8 will accept a Titan). To install a discrete GPU you actually have to remove the top of the tower, giving you access to the PCIe riser card inside.
Around the front of the M8 chassis is an iDrive-like knob that functions as a power button as well as a quick way to cycle through all of the case's menu features. The side panel is screwless and is held on by magnets.
ASRock expects the M8 barebones system to etail for $499.