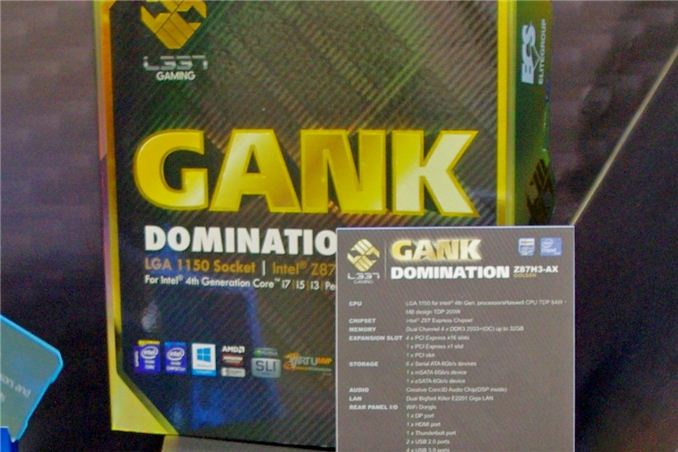 One of the more esoteric showcasing at Computex was from ECS. In recent chipset and processor launches more and more motherboard companies are jumping on the bandwagon for a range of gming oriented motherboards (either part of the main motherboard stack or separate). ECS has sought the services of a branding agency and developed their Z87 range under the heading of GANK.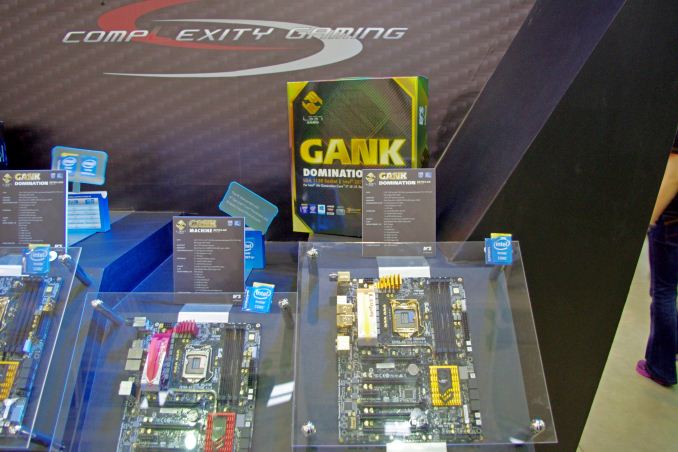 The word GANK, which I had no idea what it meant, is from the realm of MMORPGs, meaning 'gang kill'. Under this range ECS will launch a few motherboards building on the Golden and Extreme ranges of the last generation.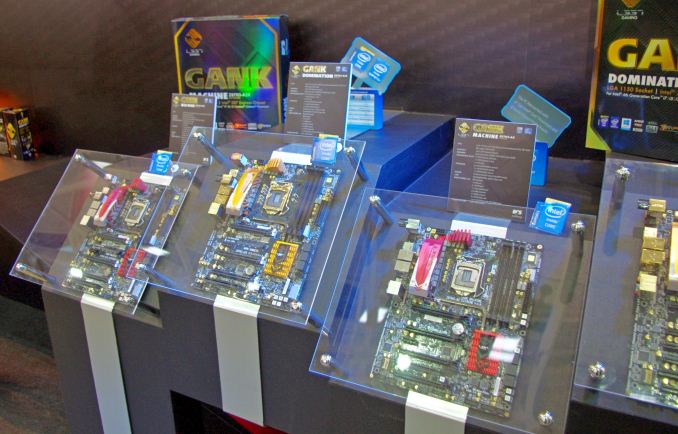 The top board of the range will be the Z87H4-A3X Extreme, which offers an x8/x4/x4 + x4 PCIe layout for up to two-way SLI and four-way CrossfireX. Rather oddly it does not have an onboard VGA power connector, suggesting that ECS are attempting to draw 300W through the main 24-pin ATX power connector.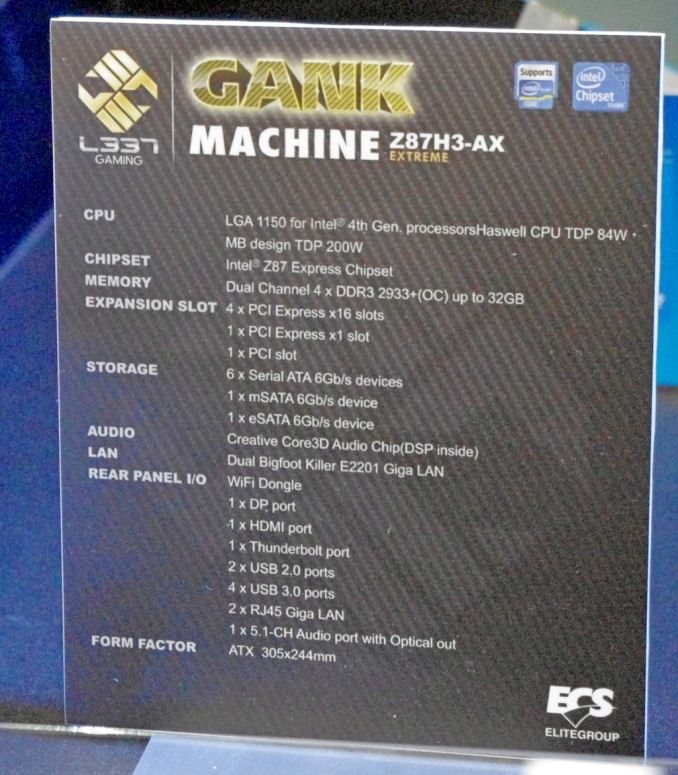 It is interesting to note that the Machine and Domination motherboards (for Extreme and Golden respectively) both contain Thunderbolt controllers.
The other ranges are for different segments – AGGRO for AMD and KILLSTEAL for the next Intel enthusiast range (Ivy Bridge-E) launched later this year.
For the main range of motherboards, ECS are styling them clear broad colors and listing them under the Essentials, Deluxe or Pro branding: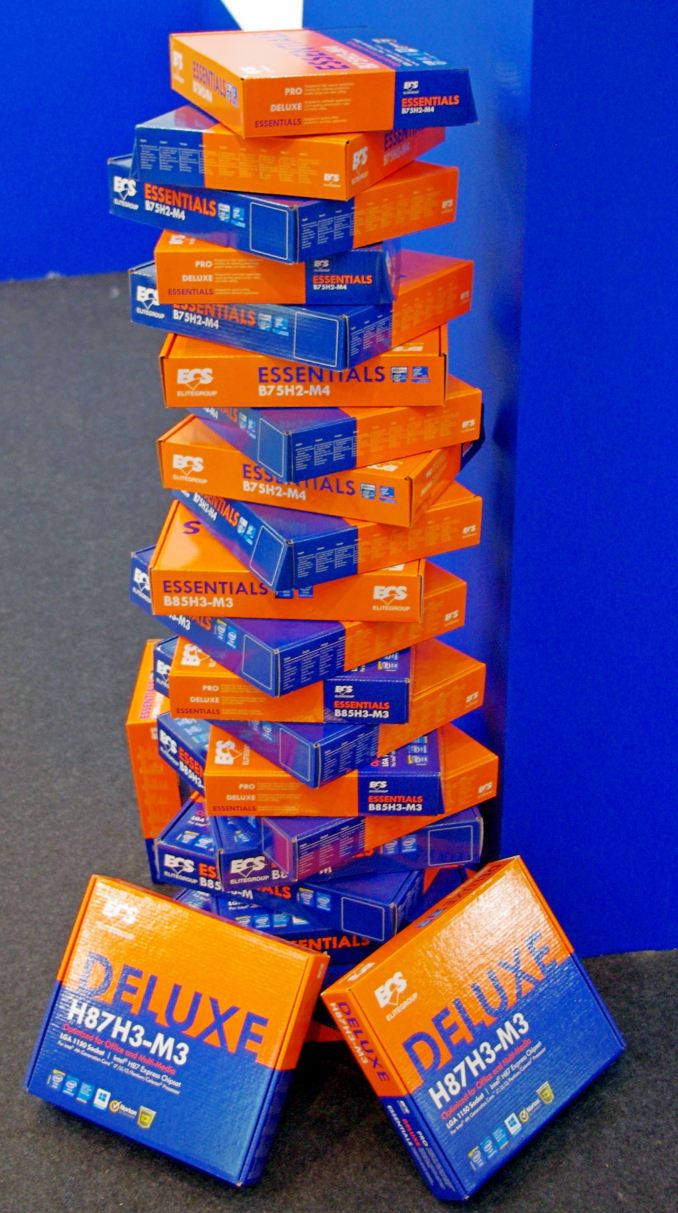 Also on the ECS stand we had the entrants for ECS' 'MODMEN' competition, encouraging case modders from around the world to compete for a cash prize. They were certainly impressive!