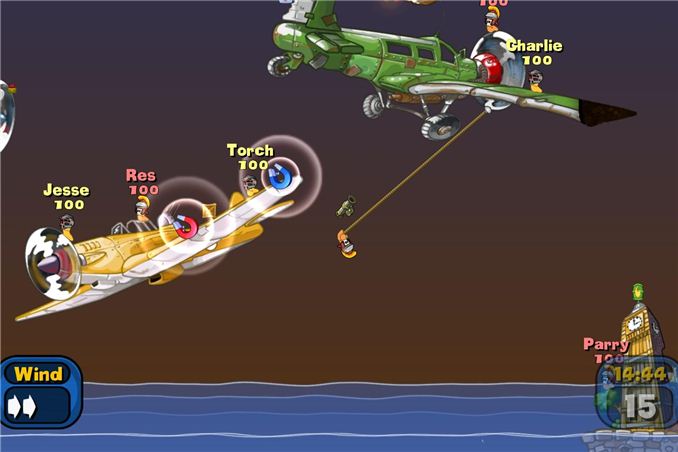 In the latest edition of the Humble Bundle, there's another collection of fairly popular games available. As usual, you unlock the core set of games with any donation of one dollar or more, and if you beat the current average you get a couple extra games thrown in. The interesting twist in this bundle is that all of the games are also available for Android – along with Windows, OS X, and Linux. Here's a quick look at the games included (ordered in terms of increasing age):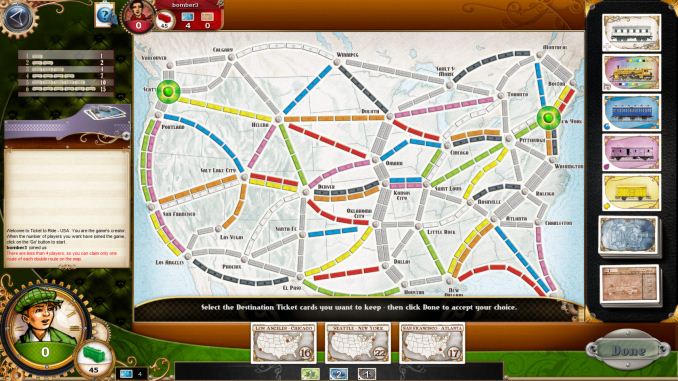 Ticket to Ride (Android: June 2013), 91% iOS average; regularly priced at $10 (Steam) or $7 (Android); includes USA 1910 DLC ($2). This is an adaptation of the popular board game of the same name, finally available on Android. The iOS release (which is a couple years old) proved quite popular and received great reviews, and anyone that's a fan of the board game will almost certainly appreciate the mobile variant. The game supports local pass-and-play (sharing a tablet), solo play (against the AI), and online play. The USA 1910 DLC adds three new game variants and 35 new destinations, for a combined 69 destinations with the main game.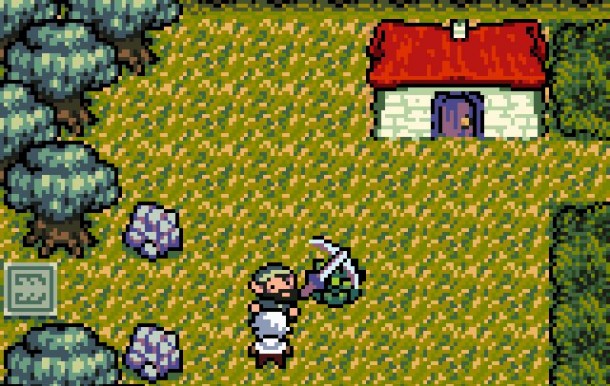 Anodyne (February 2013), 75% average, regularly priced at $10. This is a recent indie game in the vein of early Zelda titles (e.g. Link's Awakening). It's a relatively short game, with most people able to get through it in a few hours, and the graphics are like other 2D 16-bit games from the SNES era. You travel through a dream world in the game, exploring a land that doesn't always make sense, and there's a nice sense of foreboding – that something's not quite right. Secrets and other collectibles abound, and this is pretty standard JRPG/Adventure fare. The Android port is only a few hours (or days, depending on when you see this) old, so if you never picked it up for iOS or Windows/OS X/Linux now would be a great time to grab it.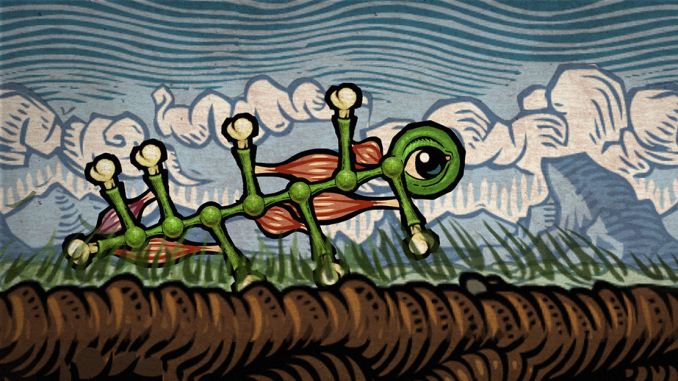 Incredipede (October 2012), 74% average, regularly priced at $10. This is a fun and strange puzzle game where you basically build a "robot" of sorts by adding legs and muscles to an eyeball (Quozzle) and then control your creation with the left and right arrow keys. Your task is to rescue your sister incredipedes, over the course of 60 levels (plus the option to create your own with the level editor). Some may get frustrated, others will love playing with their creations – I can see this as being one my 10-year-old will love.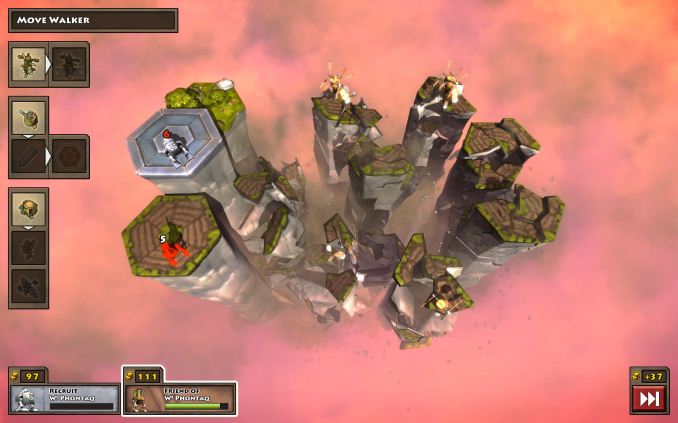 Greed Corp (December 2010), 76% average; regularly priced at $10. This is a turn-based strategy game where the focus is on resource management, except the resource is the ground you walk on. You can either harvest land to get resources to build units, or you can place units on the land to attack/defend. The game also supports multiplayer (online and local, or against the PC), and it comes with a single-player campaign to introduce you to the game play.
The above four games are for anyone participating in the Bundle with a $1 or higher contribution; pay more than the average (currently $6.60) and you'll add two more games, plus some "secret" games that will be revealed next Tuesday. You can donate your money to charity, the developers, or the Humble Bundle as you see fit. Obviously we don't know what additional games are coming, but the two current extras are well known titles: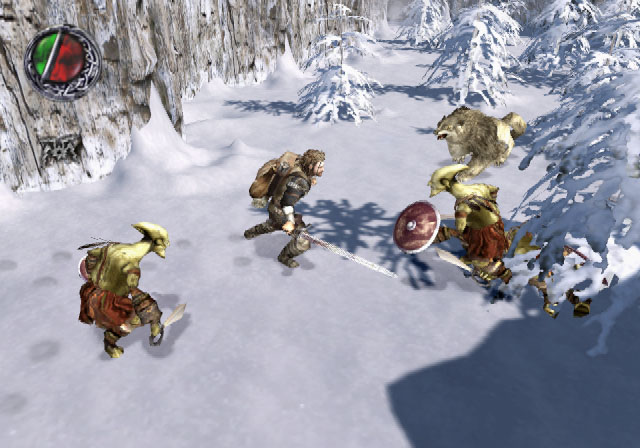 The Bard's Tale (PC June 2005, Android September 2012), 70% average (PC)/79% iOS; regularly priced at $10 (PC), or $3 (Android). This is actually a game I own already, for both PC and Android. The classic Bard's Tale trilogy was one of the earliest RPG games I played, back on a Commodore 64 in the mid-80s. Truthfully, it was and is quite painful to play, with navigation that gets confusing at best. The second title in the series improved things, but it was really the third game (Thief of Fate) that captured my imagination. When they rebooted the series with inXile Entertainment taking the lead, I was hoping for more, and I was a disappointed. The Android release however has done better, and while the game is still flawed it's at least better than another round of Angry Birds. You also get the original trilogy, if you care to take a trip down memory lane, but you'll have to be more forgiving/dedicated/patient than I am to make it through those.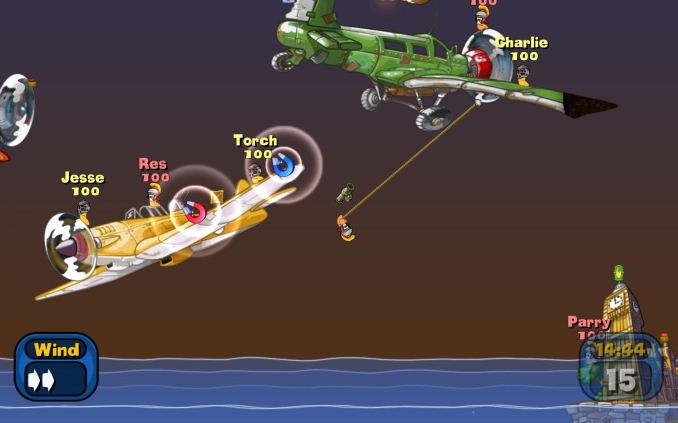 Worms Reloaded (PC August 2010), 79% average; regularly priced at $20. This is the most expensive game in the list, and for anyone unfamiliar with the Worms games, you've been missing out. This is arguably the definitive edition of Worms, a modernized take on the classic artillery battle with cute worms wielding unlikely Weapons of Mass Destruction. The latest release includes online and local multiplayer, 65 missions, HD display support, and a level editor should you need more mayhem. For Android you don't actually get Worms Reloaded but instead receive Worms 2: Armageddon, which is equally fun and would normally cost $5. On its own, Worms Reloaded is arguably worth the price of entry for the latest Humble Bundle.
We'll update this article with the additional titles next week, but even with the current set the package is very attractive. The fact that you can get all of the above games for both Android and your regular Windows PC (or OSX/Linux PC) is merely icing on the cake. There's also a Humble Weekly going on right now with games from Focus Home Interactive, but I have to admit that none of the titles in that collection really caught my interest. That's probably because I already have more than enough games to keep me occupied right now, and no time to play most of them. YMMV.
Update: The four additional games have been announced: Broken Sword: Director's Cut, Organ Trail: Director's Cut, Anomaly Korea, and the Europe DLC for Ticket to Ride. These titles are all available to anyone that donates more than the current average ($6.26). Soundtracks for nearly all of the games are also available in FLAC and MP3 formats (Ticket to Ride being the exception).
Source: Humble Bundle