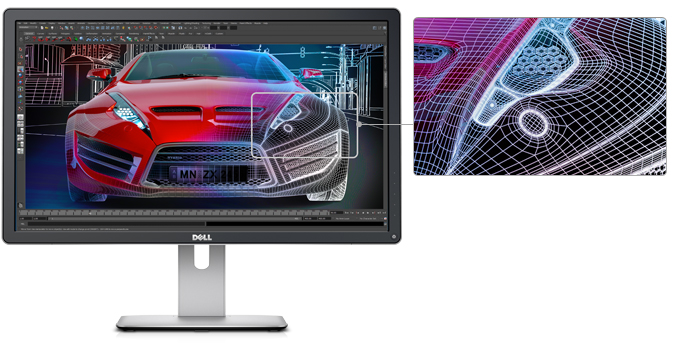 The other day we reported that Dell had leaked information regarding a high quality, wide color range 24" Ultra HD monitor, named the UP2414Q. Dell has since placed online a specifications list on their US website to confirm that the panel will operate in 60Hz mode via DP1.2a and MST, the panel is indeed IPS with a brightness of 350 cd/m2, and on mounting the monitor will weigh 4.8 kg (10.58 lbs). The only salient piece of information missing was the price. Dell has now sent out a press release confirming this:
Dell UltraSharp 24" Ultra HD: $1,399, available now in the Americas and worldwide on Dec 16th
Dell 28" Ultra HD: <$1000
Dell UltraSharp 32" Ultra HD: $3,499, available worldwide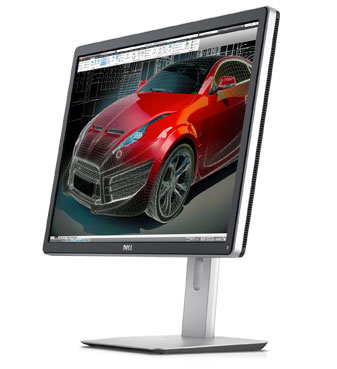 In the midst of the comments underneath our initial news post, speculation was rife on the pricing: I was expecting in the $2000-$3000 range for the 24" monitor. But here we have it: the first 60 Hz 4K monitor for under $1500! Previously around this sub-$1500 price point we had Seiki models (32", 39", 50") that came in as B-grade panels for cheaper, so this is only ever good news.
To complicate matters even further is Dell's decision to release a 28" version for under $1000 called the P2815Q. This does not bear the UltraSharp name, so this could mean a variety of things: no out-of-the-factory calibration, smaller color range, fewer connectors (pure speculation at this point). There is no word on the specifications of this more mainstream model (i.e. if it will support 60 Hz), but Dell is attacking the market with three 4K monitors with the 24" and 28" models looking very appealing from where I am sitting. Chris has the 32" model in for review, so that will confirm to me if I need UltraSharp or not!