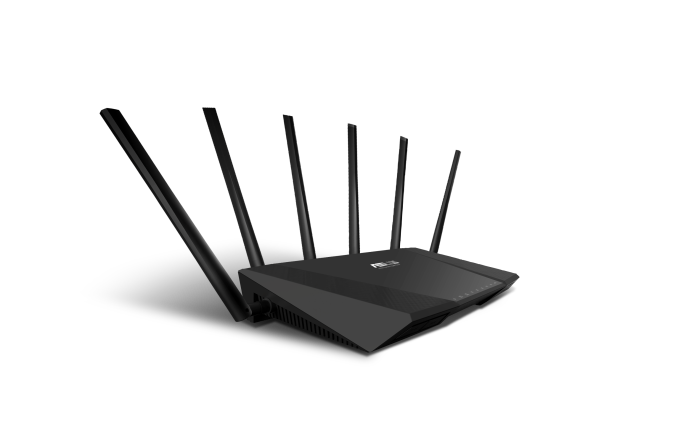 Part of the market in WiFi communications is calling out for more bandwidth. The advent of high-resolution video and the limitations of gigabit Ethernet mean that in an environment where media consumption is priority, bandwidth is a key element in that equation. Current 802.11ac devices are shipped with either a single or dual stream module (perhaps the odd one with a three-stream), which in return requires a receiver with a similar number of streams as a minimum to have the best connection. So at this point, ASUS has announced the RT-AC3200, a six-stream 802.11ac router capable of up to 3.2 Gbps.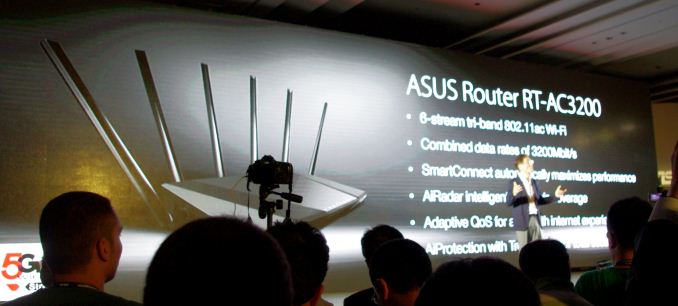 The router also features tri-band MIMO, allowing the device to give full bandwidth to more than one device at a time as well as act as a repeater. Additional features on the router include beam-forming to strengthen connectivity, SmartConnect to adjust to the best band for clients and Adaptive QoS for traffic optimization. AiProtection with Trend Micro will provide protection from external attacks, and the RT-AC3200 is accessed via the ASUSWRT interface.
As the number of streams increases in routers, what I would like to see is a similar increase in devices that use 802.11ac WiFi, especially in the desktop PC segment. This could be either as a PCIe card or as a built-in module, however someone will have to design a smart antenna in order to incorporate the whole thing at the rear of a desktop.
Everyone loves knowing pricing and availability, which I hope to obtain later this week when visiting the ASUS booth.