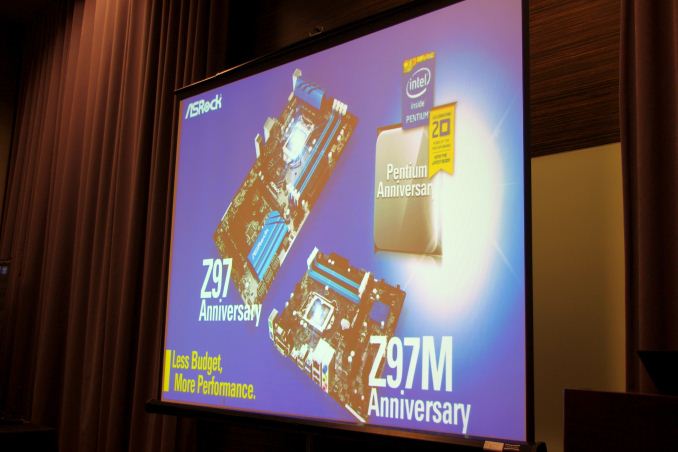 With the new overclockable Pentium processor soon coming to market, named as Pentium-AE and listed under the title 'Pentium G3258', it offers an opportunity for some low cost overclocking and perhaps a nice gaming system or two. In light of the low cost nature, it would perhaps make sense if motherboard manufacturers brought out new models designed for this new CPU to help hit the price conscious but also offer some overclocking features. ASRock believe their new models, the ATX-sided Z97 Anniversary and micro-ATX sized Z97M Anniversary, might be the answer.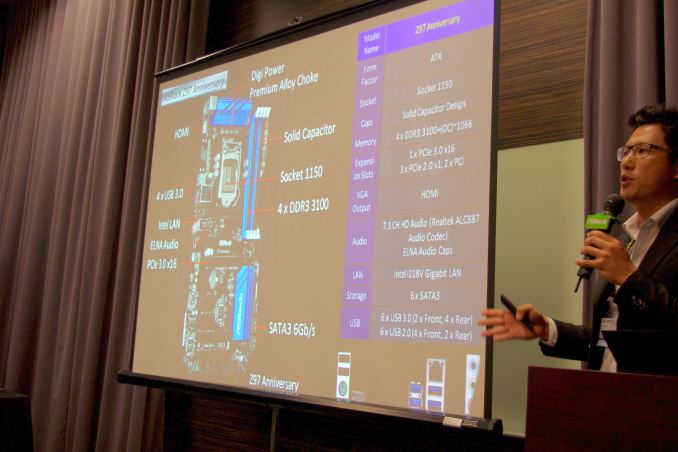 These motherboards are particularly stripped down, as seen by the rear panel in the picture above, with only one video output and no additional controllers for USB 3.0 or SATA 6 Gbps. There is no M.2 or SATA Express, and given the potential for the lack of GPU scaling due to CPU power of the dual core Pentium, there is only a single PCIe 3.0 x16 slot on both versions.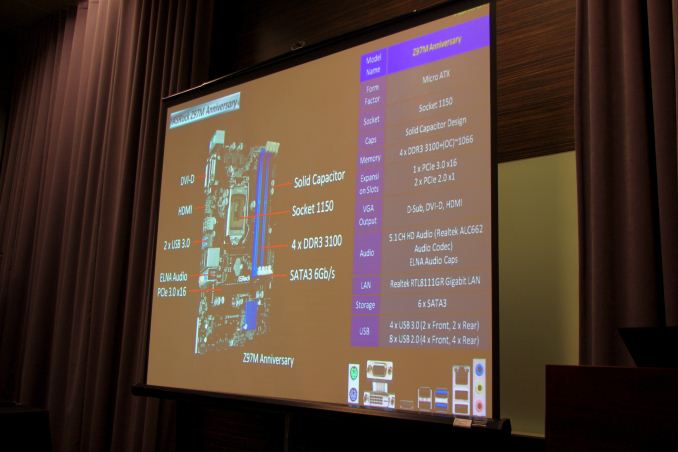 Both new models use low end audio codecs: an ALC887 on the full-sized version and an ALC662 on the micro-ATX. This latter codec is more often found in notebooks, for example. The ATX model also offers an Intel NIC, compared to the Realtek on the Z97M.
The Z97M model seems more of a low cost play, whereas with the Z97 Anniversary there is better provision for power delivery. Both models are still focused on that sub $120 market (perhaps even lower), but ASRock did give data showing that the Pentium-AE processor can hit 4.5 GHz in the Z97 Anniversary.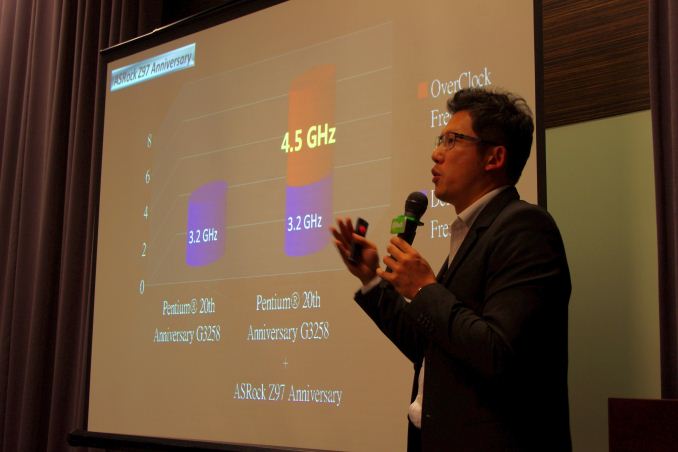 Unfortunately I was too rushed to get a hands-on with both models, also because my attention was caught with the X99 products on show. But if we get them in to review we will let you know how they perform.
I would expect both models to be available at retail by the time that the Pentium G3258 CPUs come to market.