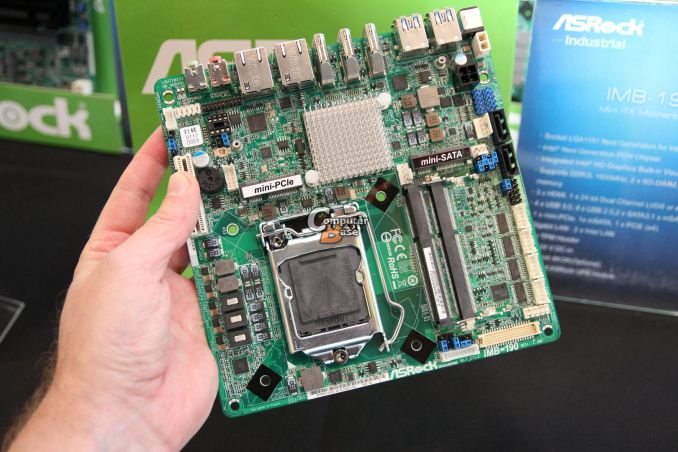 Even with Broadwell not completely out of the door, a lot of attention is being put towards Skylake, the 14nm architecture update from Intel. Current information out the wild seems to contain a lot of hearsay and supposed leaks, but now we actually have at least some indication that Skylake is coming thanks to ComputerBase.de who spotted an ASRock industrial motherboard with the LGA1151 socket for Skylake processors at Embedded World.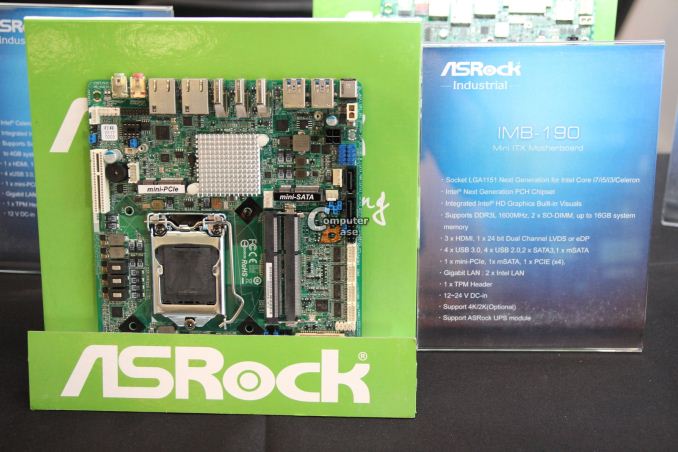 Given how far Skylake is away from market, chances are that this motherboard is a mock-up rather than a working unit as we would imagine Intel to still be working on the first round or two of CPU steppings at this point. The motherboard does show up some interesting differences to Haswell, such as the socket which moves the notches higher up to the corners: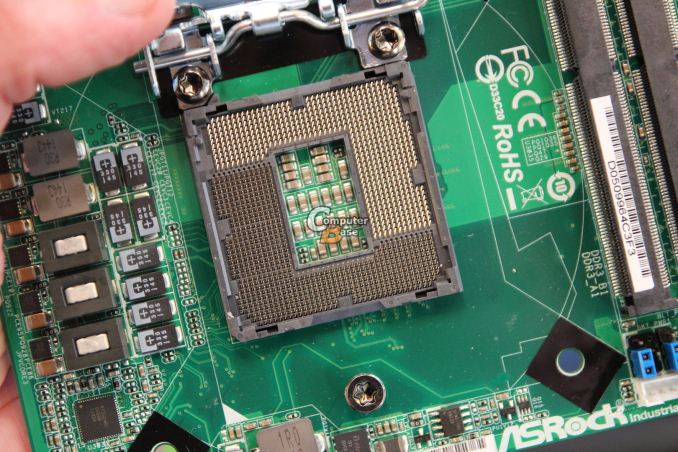 One of the big talking points of Skylake is the DDR4 compatibility, but this board throws a spanner into that by supporting two DDR3L-1600 SO-DIMM slots for up to 16GB of memory. It is also worth noting the separate chipset (most likely a server grade C236 for the next Xeon E3 CPUs) and support for three HDMI ports on the board.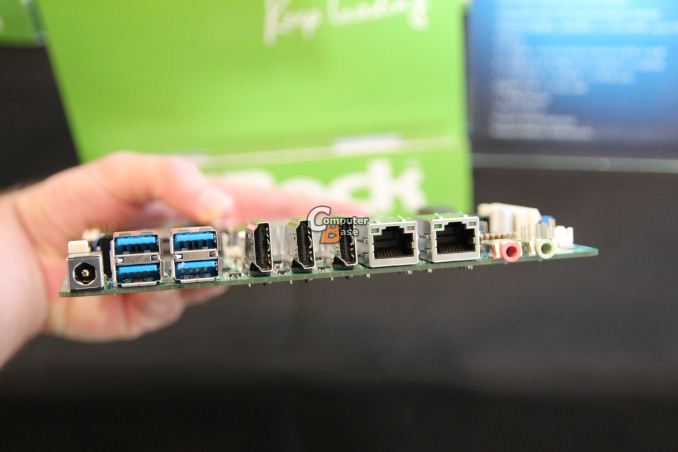 ComputerBase.de also photographed a roadmap showing the boards on offer along with chipsets and some specifications: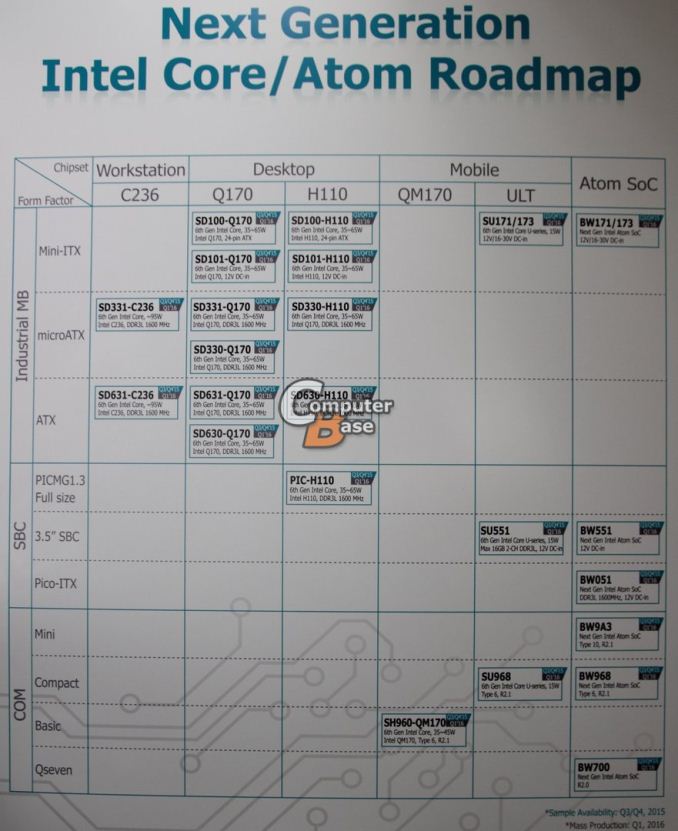 Here we see C236 for workstations, Q170/H110 for Desktop (presumably mirroring Q and H chipsets like we have now), QM170 for mobile and at the end is the Atom SoCs. The specifications show desktop CPUs at 35, 65 and 95W, with the 95W being slightly up from Haswell. Mobile CPUs fall in at 15-45W, while the Atom details are thin on the ground. All the boards with memory listed have DDR3L as the main memory type, and in most cases the boards have Q3/Q4 2015 sampling availability with Q1 2016 as the mass production date.
Can we take much information away from this? Aside from TDP numbers and chipset naming, the remarking thing is the DDR3L support, especially with the expectation that Skylake will be DDR4. One thing is for certain is that the motherboard companies are definitely in a situation where designing and building boards for Skylake is on the agenda. It makes me wonder if Embedded World has any more similar motherboards to be seen, and how many we will see at Computex in June.
Source: ComputerBase.de